Fun Casino Review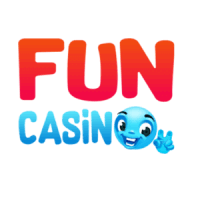 100% up to £123 + 150 bonus spins
General Info
Devices



Pros
+

Works fast on mobile browsers
+

Trustworthy payment services
+

Generous Welcome Bonus
Cons
⨯

Customer support not 24/7
Currencies
USD
EUR
GBP
NOK
NZD
SEK
ZAR
CAD
INR
THB
Deposit methods









Overview
With a name like Fun Casino, you'd better make sure it's the best thing since sliced bread. And is it? Well, straight away the homepage was a little underwhelming. The graphics looked slightly outdated, they didn't pop as much as they do on other sites, the logo looks a bit like a 16-year-old's school project and the header seems like it's straight from a basic template option from Squarespace or WordPress.
Straight away, I was a bit underwhelmed by the design. But what about the functionality?
The sign-up process was easy. The first stage asked me to enter my email address, password, the currency of play, and country. There were no usernames to be found here, which I absolutely love!
Next, I was asked to enter my first name, surname, full address, gender, and phone number. After that, Fun Casino asked me to accept their terms and conditions with a fun little pop-up box and that was that.
The bonus was okaaaay -100% up to £123 isn't to be sniffed at after all, but the high wagering requirements and lack of free spins made it seem a little bit of an afterthought rather than a genuine attempt to entice and please players.
Fun Casino did play well, with no glitches on mobile or desktop, and had a good customer service offering but their withdrawal process was a mixed bag. More on that later…
Fun Casino Bonus
The bonus with Fun Casino is a little random – 100% up to £123 with 10% cashback. I suppose that number could be considered fun if you're a Fibonacci freak.
Fun Casino was very keen to get me into their bonus; a pop-up box advertising it was the first thing that you see once you complete the registration process. I clicked off it as I'm not interested in their bonus, but other players will find that really useful. You can also activate bonuses from the 'bonus' page under 'my account', which is particularly useful if you click off the bonus tab by mistake.
You can only use the welcome bonus on slots, and it has a wagering requirement of 50x. This is really high, the average is about 35x and it takes a lot away from the bonus. They don't even offer free spins! That's not very fun.
Fun Casino Best Slots
Fun Casino told me that The Sword and the Grail was one of their popular video slots, and as it was right in front of my eye I thought I'd give the King Aurthur themed slot a try. The object of this game was to get three or more swords to trigger the free spins. Obviously, I didn't get any and left £3 lighter. The game was simple and played well, so credit where credit is due to Fun Casino.
I gave one of their new games a crack next, Juicy Joker Mega Moolah – mainly because the double alliteration just makes it sound fun straight away. It also let me play 10c spins, which I love. It turns out the only joker was me, for thinking I'd win any mega moolah. I exited without turning my frown upside down, and headed for the live casino.
There was one live blackjack table with a low limit, here it's £10, which isn't exactly that low. But in the name of science, I sat down and played a few hands – which went terribly as I lost twice. However, the game worked well, the dealers were professional and the software went off without a glitch.
Immersive roulette by Evolution Gaming was up next, with the dealer in a fluffy pink mask and a low cut dress. I'm not sure I found the sexual undertones super tasteful, but that's a matter for each individual player to judge. However, I did win £50 from my single spin so I wasn't complaining too much!
The table games worked fine, but there's just something about the soulless nature of them that doesn't translate well online – this isn't the casino's fault, just a general observation.
One thing I found annoying was that every time I clicked into a new game, a table popped up on the right-hand side with a list of the biggest winners. It got in the way of the screen and was inconvenient to click off every single time.
Fun Casino on mobile
Given the lack of modernity about the full desktop site, I wasn't expecting much from mobile – however, the simple layout was effective and everything appeared as it should have done on the smaller screen. My 4G signal wasn't the strongest but the games still loaded well.
I played Fruit Shop Megaways Touch, which only had minimum spins of 40p, so a few goes on that, was enough before I called it quits. The game played nicely enough, it just didn't give me enough winnings.
I had a quick check on the live casino, and played a few quick rounds of roulette. The live casino streamed without a hitch, the formatting worked really well on mobile. Despite my initial prejudices against Fun Casino, they developed a really good mobile site.
Support
Fun Casino offers customer support through a live chat, via email, or through the phone. I asked a withdrawal question over live chat and got through to someone really quickly – and was also offered the chance to be sent a transcript of the chat, which is always a good sign.
I also took the time to ask a question about the verification process, and they were really helpful with that as well. I got my question answered really fast, and overall Fun Casino provided a really good live chat option.
My email was replied to within 12 hours and the customer service agent was helpful, but it's clear that live chat is the way to go for a quicker resolution to your problem.
KYC & Documents
Casino Fun could have been more helpful with account verification. I clicked onto the verification page and was met with a big red bar that simply informed me that my account wasn't verified, but gave no information on how to verify it. That's not helpful.
Customer service told me that if Fun Casino required additional verification, they would send an email requesting it. Normally if a player withdraws to the same method as they deposited, verification is not needed.
Banking
Depositing money was easy and Fun Casino did all the legwork, showing me my options immediately after I completed my registration. I chose to use ecoPayz, which had a £20 minimum deposit – which is the same for all deposit methods.
If we're nitpicking, £20 is a bit more than you normally see for a minimum deposit. I'd prefer something closer to £10, just to make it more accessible to every sort of player.
I was informed that Fun Casino aims to process all withdrawals within 24 hours and it can take up to 24 hours for the money to return to the deposit account. The minimum withdrawal is £30, and the maximum £110 – which is a really small max and something that will cause an issue with some players.
However, my withdrawal was processed quickly and there were no withdrawal fees, which always feels like a really nice touch from the casino.
Players Reviews of Fun Casino
Gp
Excellent site no issues with withdrawal if you withdraw before midnight your money is in your bank by the morning haven't lost a penny on this site infact I'm up if there is a fault to find it is you can only have 1 withdrawal pending at a time but they authorised them quickly so not really that much of an issue.
Source - Trustpilot
Kevin Robinson
Like all casinos, they're a business trying to make money. I like this site and have had no issues withdrawing winnings once my account was verified. Chat staff are helpful and polite. You get 10% back in cash on losses which is something. I feel they should be rewarding regular players though with some free cash or no wagering bonuses.
Source - Trustpilot
lin ham
Great website and great game, I have made big winnings with deposit of £10 really can't believe it, withdraw teams are very friendly and helpful then I received my first withdrawal easy and quick..... Thanks you
Source - Trustpilot
Grant Webber Davies
Very good, customer service was sometimes a little rude but good games, paid out within 24 hours for all 3 withdrawals I made. Very good experience overall
Source - Trustpilot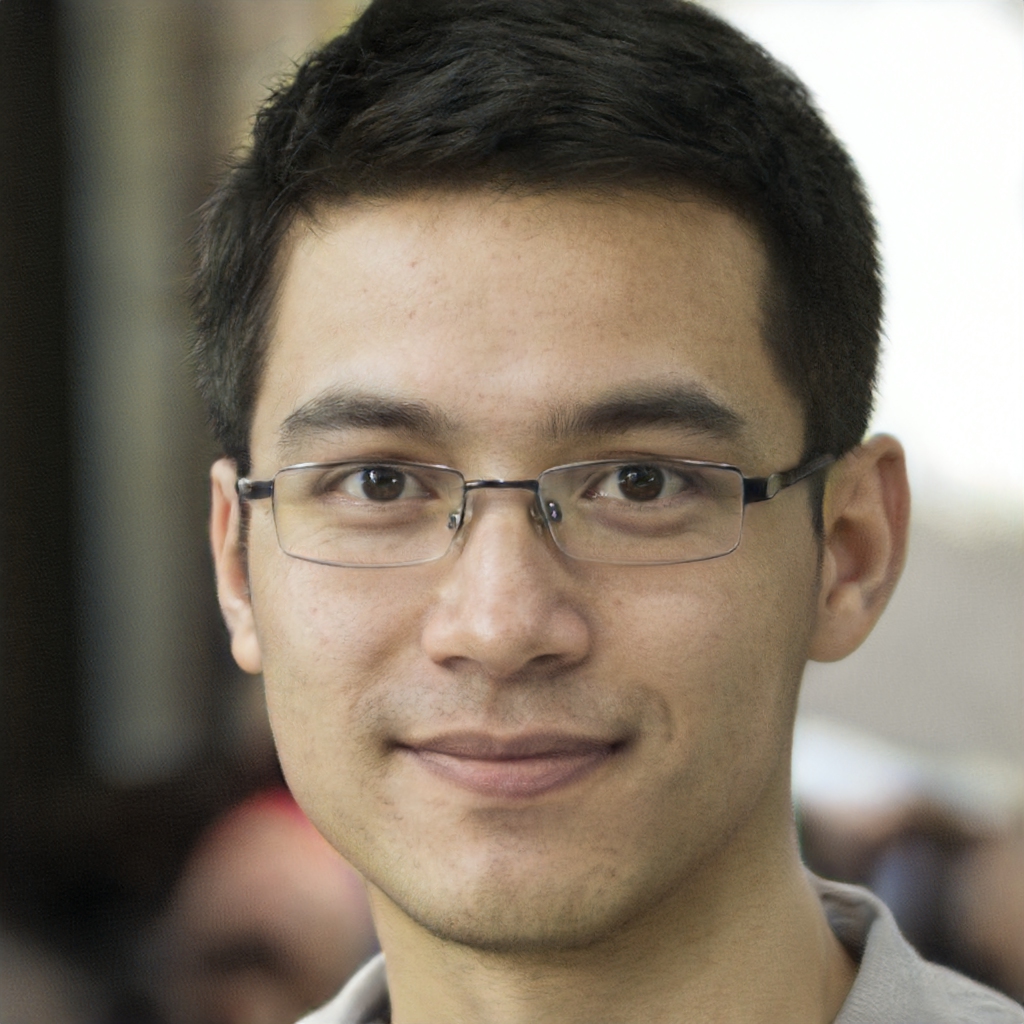 Sebastian Wong
As Chief Marketing Officer, Sebastian Wong is ultimately responsible for the commercial success of Casinosters. His extensive experience in the online gambling industry started in 2017 as an affiliate manager. In recent years, Sebastian has helped to establish Casinosters as a recognizable brand among the gambling community in the UK.

User reviews of Fun Casino