Expert Tips on How to Win at Online Roulette 
Roulette is a timeless casino classic that's been captivating gamblers across the globe ever since its inception in the 17th century. The origins of the game remains a mystery, although the most widely accepted theory is that roulette was invented in 1655 by the French scientist Blaise Pascal, who was allegedly trying to create a perpetual motion machine.
Following a few layout modifications, roulette achieved its current structure around 1790 and has since been a staple of the gambling industry.
Fast forward a few centuries, roulette is still a tough nut to crack. Even the brightest mathematicians haven't been able to crack the roulette code and devise a formula to predict the results. Modern versions of the game are powered by Random Number Generators, which make it even more impossible to predict the patterns that run on roulette tables.
That said, there are certain casino roulette tips that may help you win on a more consistent basis. They won't make you a millionaire overnight but will improve your overall chances to score a win.
Let's get down to business, shall we?
How Does Online Roulette Work?
A big part of what makes roulette so appealing is its simplicity —  it's a game that anyone can learn just by watching.
So, how does roulette work, exactly? Regardless of whether you're playing the game online or offline, the rules are fundamentally the same.
The game begins with you placing a bet. In online casinos, this is done by clicking on the table layout, more specifically the part that represents your chosen bet. If you're playing the standard (RNG-based) version, you'll have an unlimited amount of time to place your bets — the virtual croupier won't spin the wheel until the players put their stake in.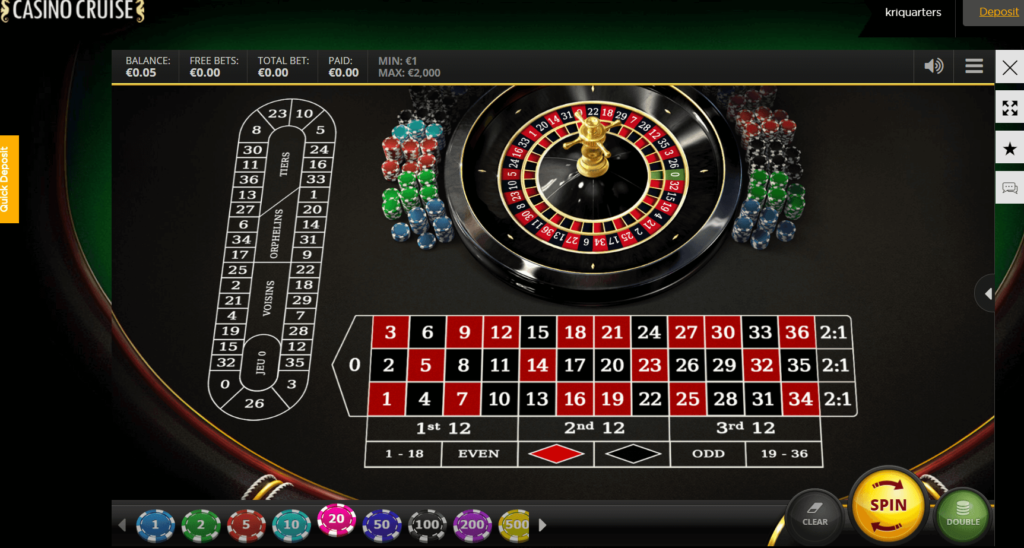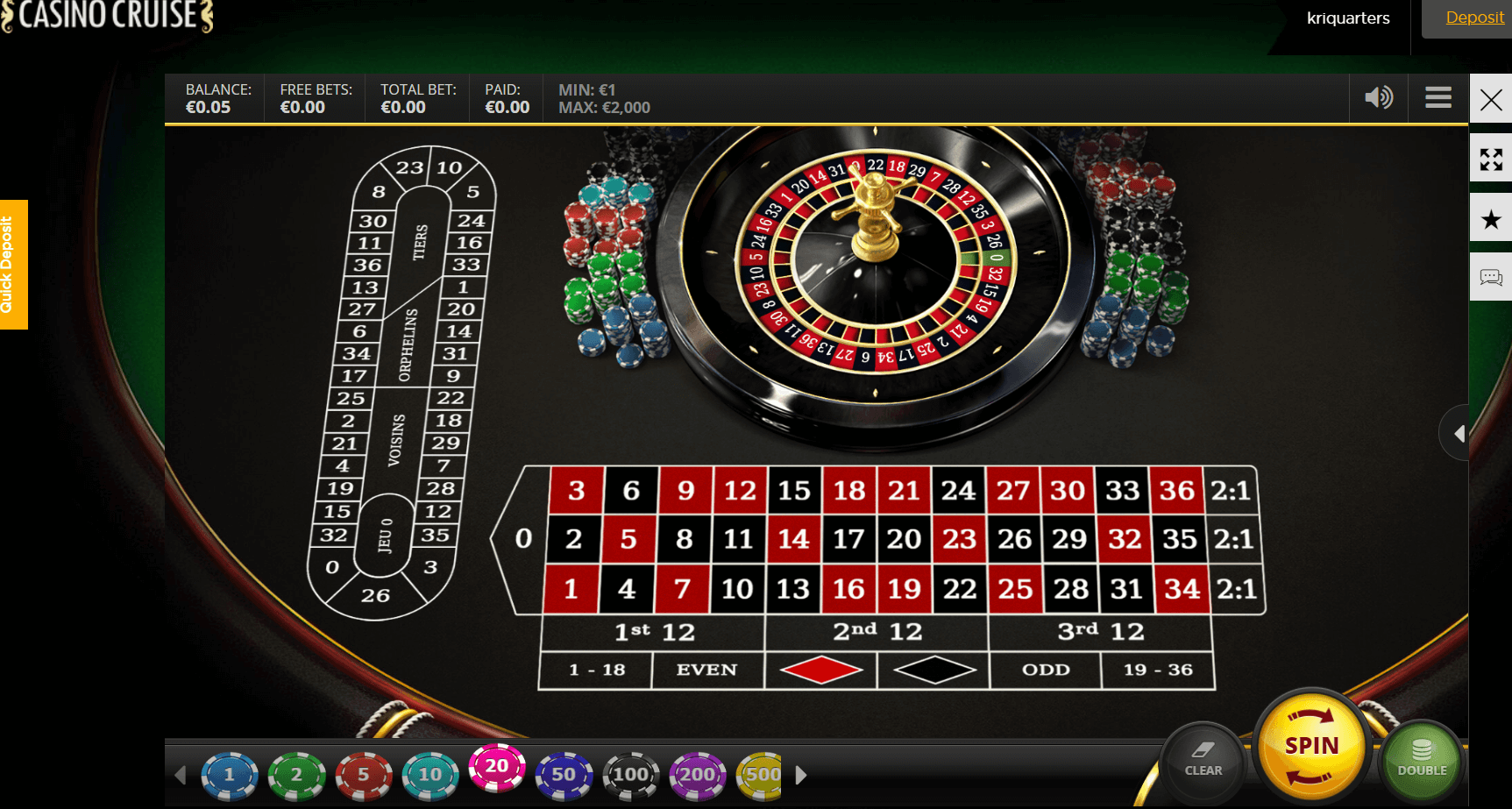 In live dealer roulette, you have to place your bets within a certain time frame; once the clock runs out, the croupier will call 'no more bets'.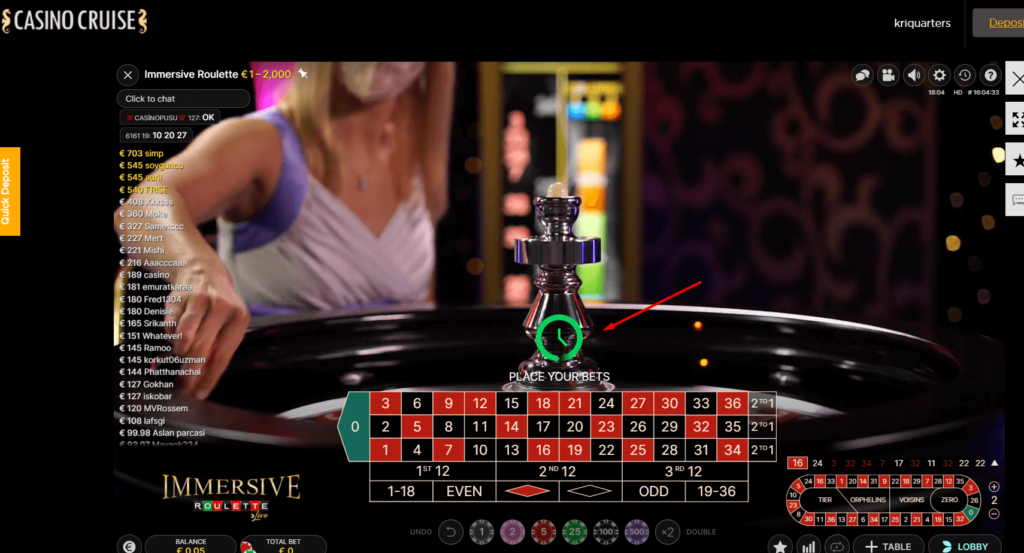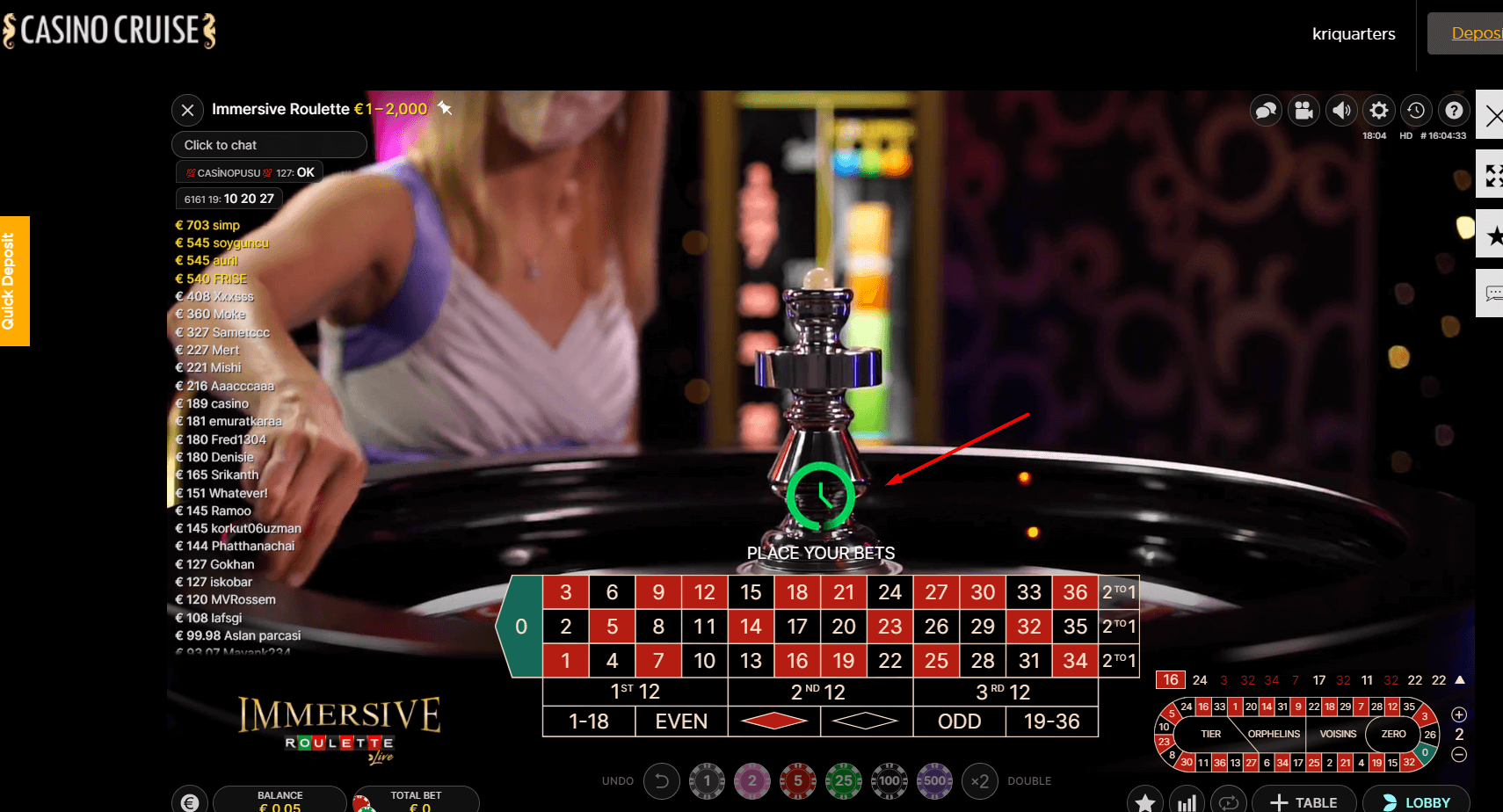 Then, it's showtime! Once you're finished placing your chips on the table, the wheel will start spinning. After a while, the ball will lose its momentum, start bouncing from one section to another and eventually fall into one of the numbered compartments. If the ball hits your number, kudos, you've landed your payout. And that's what the game is pretty much all about.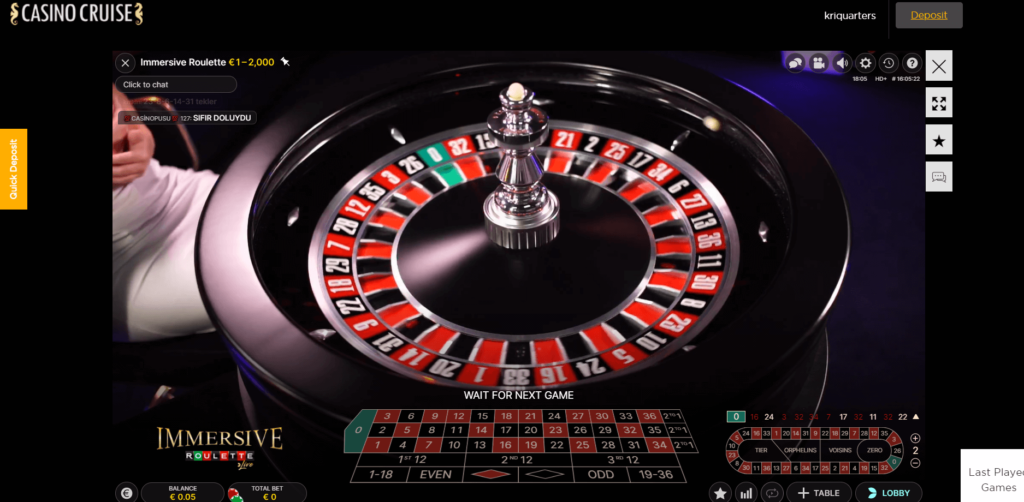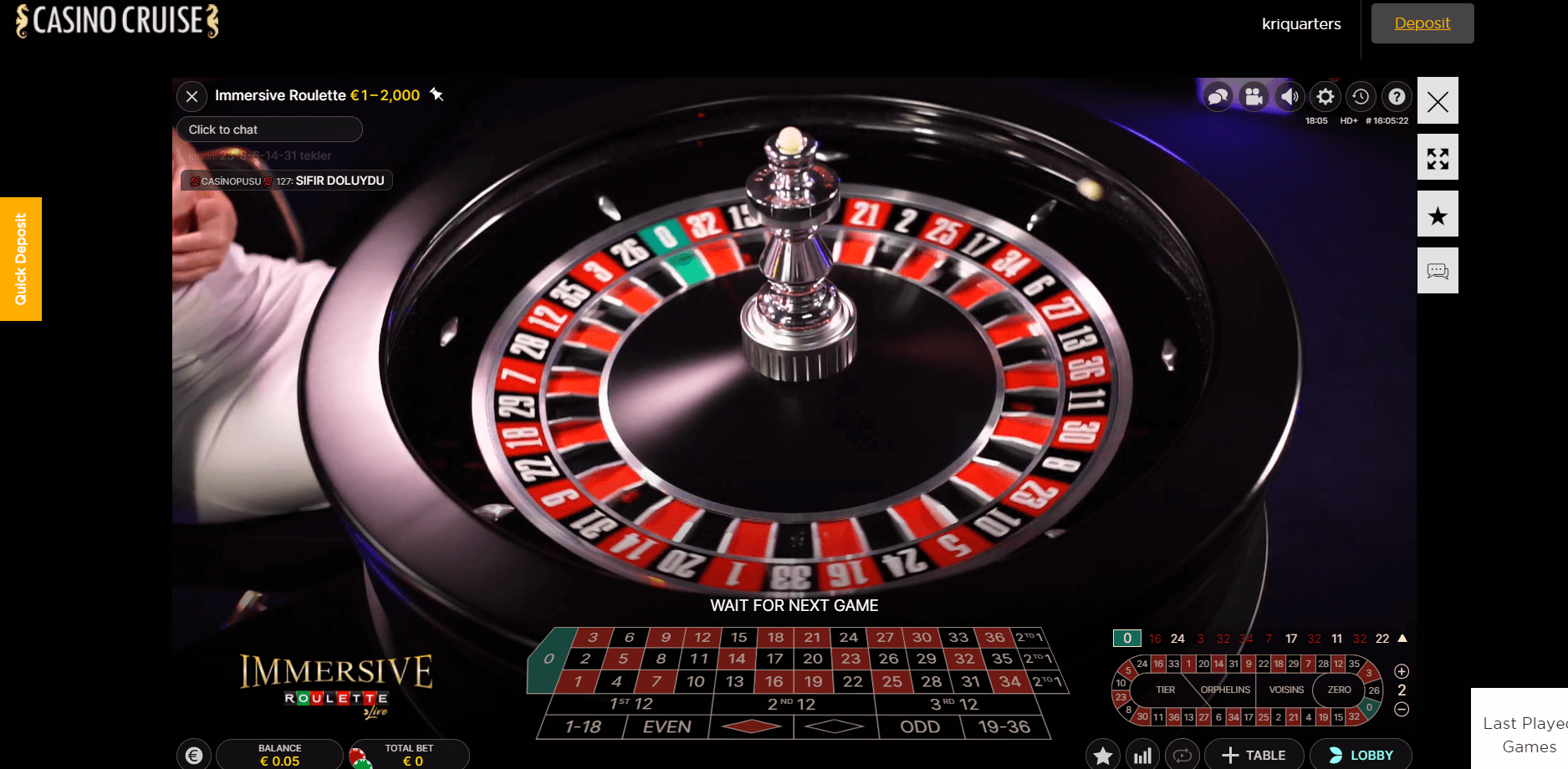 Here's a handy video that breaks down all the minutiae you need to know:
Now, there are some notable differences between playing the game online and in land-based casinos, such as:
The outcome of standard online roulette is determined by the random number generator. In land-based casinos, the dealer controls where the ball will land, employing the air-ball technique. Consequently, any roulette tricks in real casino won't apply to the online version of the game.
Betting options are more versatile in online casinos. In land-based casinos, roulette table minimums start at about £100, whereas on gambling sites, you can spin the wheel for as little as £10 per round.
There are more possibilities online. In land-based casinos, all roulette games are associated with one of the three types of wheels — European, American, or French. If you go to an online casino, you'll find a wide range of roulette variations that emanated from the 'Big 3'.
Tips on How to Win at Roulette Machines
Admittedly, roulette is not one of the most profitable casino games out there — its house edge stands at 2.70% for the single-zero European version. So, you're probably better off playing blackjack, baccarat, or video poker, all of which have a much lower edge.
However, that doesn't mean you can't hit big at a roulette table. In fact, if you implement our adept roulette tactics, you could walk away a big winner.
Bear in mind that roulette is a game of pure chance, and there isn't a foolproof method that can help you win all the time. The tips highlighted below will increase your winning chances by a few percentage points, which will add up over time, making a difference to your overall profits.
Practice the game in demo mode to learn the ropes.
Don't gamble more than you can afford to lose.
Avoid the 'hot and cold' numbers biases.
Play the European version if possible.
Go for outside bets.
Only play at properly licensed and reputable casinos.
Do your homework and learn the mathematical odds for each bet.
Utilize the En Prison rule.
Increase your bet size steadily.
If you hit a cold streak, take a break and recharge your batteries.
Some of these roulette table tips are applicable in both land-based and online casinos, especially the ones regarding bankroll management and bet sizing.
How to Make Money on Roulette: Tips for Beginners
Are you a beginner who's wondering how to win big on roulette? That could be easier said than done, but with our guidance, you just might get over the hump.
Let's go over the most effective roulette dealer tricks and strategies:
Smart bankroll management. Decide on a budget and stick to it no matter what. You can call a friend to keep you in check at all times and make sure you're playing with your original budget only. If you hit a dry spell, you should walk away from the table and come back some other time.
Know your roulette version. At first glance, European and American roulette are lookalikes; the European variant has 37 numbers as opposed to its American counterpart which features an additional zero socket. The addition of the double zero might appear insignificant, but it lowers your probability of winning and increases the house edge from 2.7% to 5.26%, which is huge. Bottom line, opting for the European variation should be an integral part of your online roulette strategy to win big.
Choose the less risky outside bets. These wagers cover a large section of numbers and are easier to hit. The trade-off is that the returns will be lower compared to single-number bets, but they'll produce less variance to your bankroll and keep you in the game longer.
Online Roulette Strategy: Coping with Losses
Playing online roulette should be a fun pastime and nothing more. Although our tips on how to win at video roulette can be helpful, remember that this is a game of chance, meaning its outcome is heavily dependent on luck.
Long story short, you should avoid chasing losses at a roulette table. It's a never-ending circle that can lead to serious addiction.
Here's some advice on how to manage your play responsibly:
Establish your goals beforehand. Before you take a seat at the roulette table, you should set up both winning and losing limits. In other words, how much do you want to win before you call it a day? And how much cash will it take for you to lose to realise that it's time to back away? You should always set these goals and stick to them.
Learn to accept your losses. You should never take the outcome of your session personally. A hallmark of a responsible gambler is knowing how to live with your losses. Bad streaks will inevitably occur; when they do, you need to accept them.
Get help if things get out of hand. If the urge to play becomes overwhelming, you should seek help from organisations that offer help to those with problem gambling. Alternatively, you can impose deposit, wager, and/or spending limits on your casino account.
Different Types of Bets in Roulette
Roulette features a slew of different types of wagers, each having a unique payout structure and odds of hitting. There are no limits on the number of bets you can make/combine, so feel free to explore all your options.
If you want to learn how to win roulette in casino, it's always good to know your options. The following chart displays the most common bet types in roulette, as well as the corresponding chip placement and payout.
| | | |
| --- | --- | --- |
| Type of Bet | Numbers and Chip Placement | Payout |
| Straight | Bet on a single number placed inside the square of that number. | 35 to 1 |
| Split | Covers two numbers. The chip is placed on a shared 'border' between the two numbers. | 17 to 1 |
| Street | Covers three numbers. The chip is placed on the outer line. | 11 to 1 |
| Square | Covers four numbers. The chip is placed in between those numbers — in the centre of the square. | 8 to 1 |
| Six line | Covers six numbers. The chip is placed on the outer line of the two columns. | 5 to 1 |
| Colours | Covers 18 numbers. Click on either red or black icons on the layout. | 1 to 1 |
| Dozens | Covers 12 numbers. The chip is placed on the sections labelled '1st 12/2nd 12/3rd 12'. | 2:1 |
| Odd/Even | Covers 18 numbers. The chip is placed on the compartments labelled 'Odd/Even'. | 1:1 |
| Low/High | Covers 1-18 and/or 18-36. The chip is placed on the sections labelled '1-18/18-36'. | 1:1 |
Most Commonly Used Roulette Betting Systems
Over the years, roulette experts have devised multiple betting systems, most of which revolve around the concept of adjusting your bet after seeing the outcome of a spin. These techniques have been known to help players slightly elevate their winning chances. So the next time you'll be wondering 'how do you play roulette', simply address our roulette winning guide.
Check these systems out below:
Martingale. Double your bet each time you lose. This is a classic progressive strategy most suitable for beginners.
Labourchere. Also known as the Cancellation System, this method suggests that you have to win less than half of your bets in order to make the predetermined profit. It's preferred for high rollers casino players .
Fibonacci. It revolves around a positive progressive strategy whereby players increase their bets after each loss following the Fibonacci sequence of numbers. It's almost exclusively used for even-money bets (black-red, odd/even).
D'Alembert. This system is based on a negative progression pattern and implies that you raise a bet after a win and decrease it by one unit after a loss.
Final Thoughts
Now that you've read our online roulette strategy, you've learned everything you need to know to approach the game the right way and make profits more consistently. If you're feeling confident enough to step up to the real-money game, check out our online roulette sites — they're 100% safe and will surely give you an unforgettable spinning experience!