Novibet Casino (UK) Review

Up to £150 Welcome Bonus + 100 FS
General Info
Devices


Pros
+

Excellent choice of games for both desktops and mobile devices
+

Mega jackpot progressive slot game choice
+

Games from leading software companies
+

World-class customer support
+

No limit on withdrawals
+

Fully optimised for mobile devices
+

Licensed and regulated bu UKGC
Cons
⨯

One of the steeper wagering requirement casinos at 35x
⨯

Payment options could be widened
⨯

Customer support hours not published
⨯

No encryption on log-in and registration pages
Deposit methods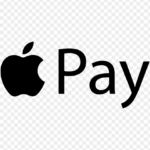 Novibet General Overview
Novibet Casino is one of the oldest players on the online gambling market. As a real pillar of the virtual gaming community, it firmly stands on its reputation built over more than 10 years of hard work.
Most players associate Novibet with stability and a large gaming community. If a choice proven and infused with experience over the years is what you're looking for, be sure to check out Novibet.
If you prefer a more comprehensive and informed approach, read our review on Novibet to see if that is really what you need.
Expert's comment
The first thing we see visiting NoviBet is a giant banner asking us to register. Let's be fair, it's far from the first time I see something like that but still think that's a bit too aggressive. I think a casino should lure you in, not just throw its registration window in your face.
Novibet's design is simple and pragmatic. Nothing surprising, nothing to make me awe, but nothing intrusive or odd as well. The only thing, perhaps, I would prefer to reduce the number of games on the screen. It looks a little crumpled now.
The site itself works well. At first glance, I did not find any lags, glitches or problems. This is actually not surprising, given how long Novibet has been around.
Casino expert at casinosters.com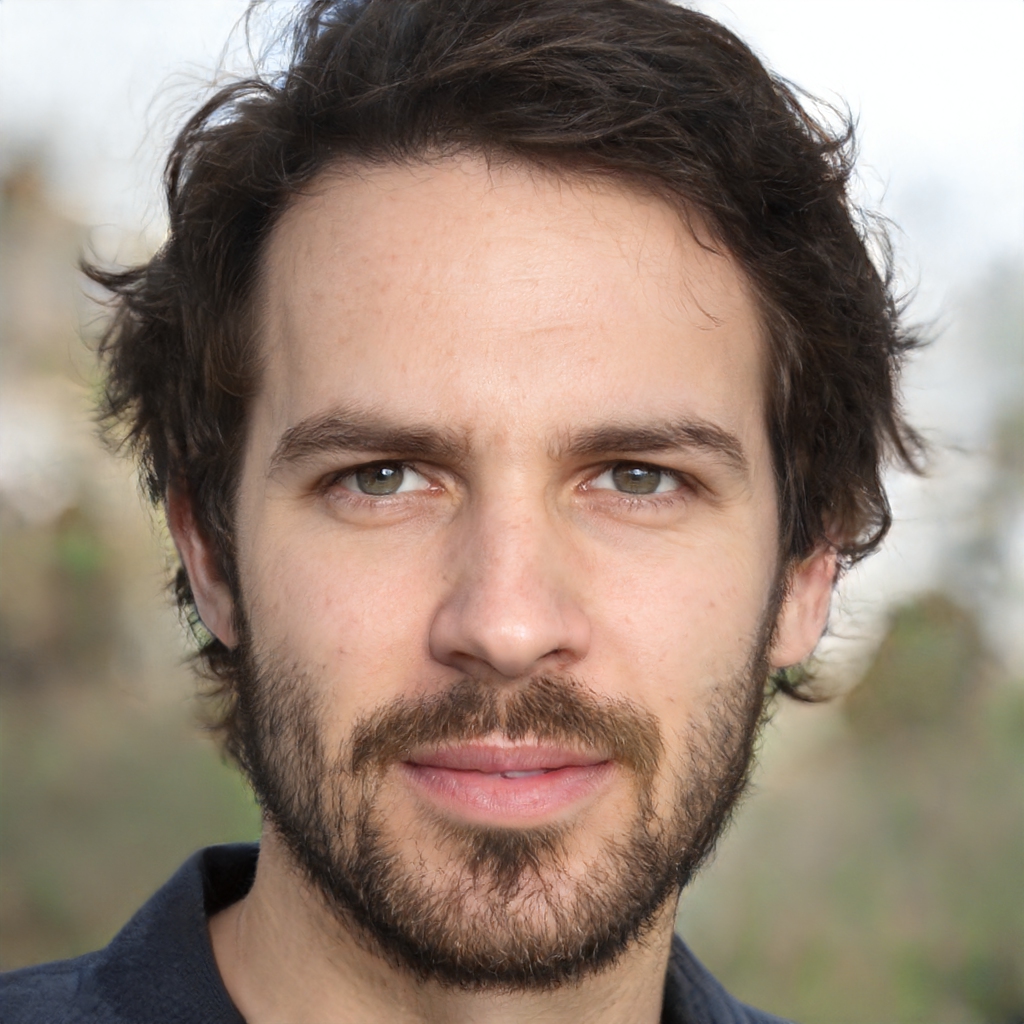 License and Security
Novibet holds a license from the UK Gambling Commission through Novigroup Limited. The company is registered with the Independent Betting Adjudication Service, a third-party organisation offering independent adjudication on disputes between gambling operators and their customers. To provide an even safer experience Novibet is monitored by Gambling Supervision Commission.
All data security and transaction protocols meet all European regulations to ensure customers' safety.
Expert's comment
Novibet's reliability and credibility are beyond doubt. All the information you need is located right at the bottom of the home page. To be honest, such a huge online casino simply could not have survived for that long if they had any security or license issues.
Regarding responsive gambling, everything is pretty standard: time-out, self-exclusions and game time reminders.
Casino expert at casinosters.com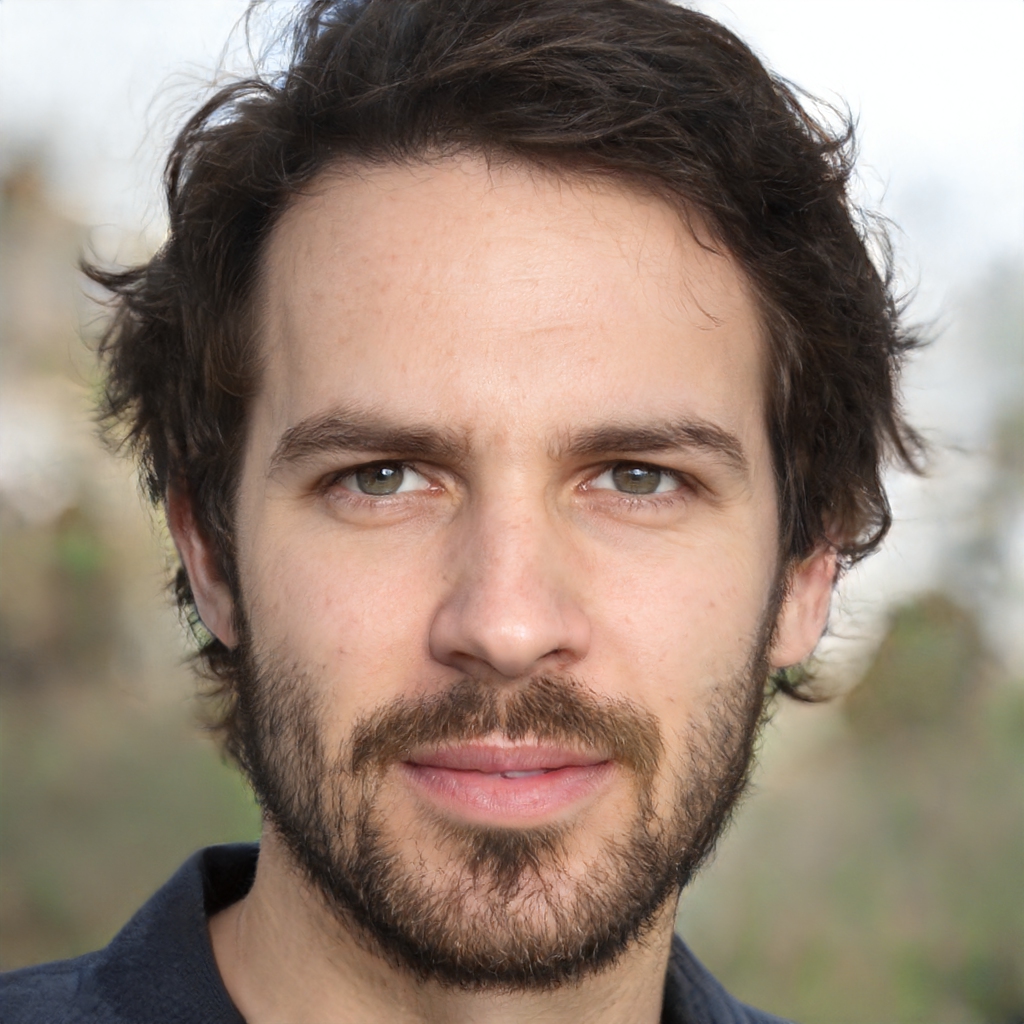 Deposit and Payout
The 3-step registration process will take you to the world of Novibet gaming in no time.
The website has a right to request any official personal identification document which they deem fit in order to ascertain and verify your age and identity and this at any time and especially prior to processing your withdrawal.
Novibet supports most of the modern deposit/withdrawal technologies such as:
Visa
MasterCard
Maestro
Skrill
Paysafecard
Neteller
PayPal
Minimum deposit is £10.
Expert's comment
The registration process is a little more complicated than on most sites. Novibet will immediately ask you to provide an address and confirm your phone number in addition to the usual name, email and nickname. I shall immediately warn you that you need to be VERY careful during registration on Novibet. Double check whether you are entering everything correctly and be patient with the SMS confirmation. Otherwise, the process might turn into a little torture, as it did for me.
After I entered the phone number, I should have received a confirmation code. When nothing happened in a couple of minutes, I naturally pressed the "resent code," but nothing changed either. I decided that I must have mistyped the phone number and closed the registration window to start from the beginning with no second thought. That's when it all started. As soon as I closed the window, both SMS immediately got me. I was not upset. On the contrary, I reproached myself for haste, but the worst was yet to come. Even though the account using my phone number and email was never registered, the site would not allow me to use the same data the second time. It would keep asking to use a new email and phone number. I thought it was a temporary problem and returned a half an hour later, but still no. How inconvenient, and most importantly, why?? I had to look for a new email (usually I use the same mailbox for online casinos registrations, so that it's comfortable to view all offers from different sites and not to litter my personal or work mail with promo spam) and ask for my wife's phone to use it for a new registration ... I realise it's partly my fault, but it shouldn't be that punishing, right?
The variety of deposit methods on Novibet is quite classic, as one would expect from a rather conservative casino. You will not find either Bitcoin or Apple Pay here. I decided not to complicate my life with bank transfers and made a deposit via PayPal. In general, everything was fast and with no delays. My money was ready to be used in a matter of minutes. Minimum deposit £10 (£5 if you are using Paysafecard).
I made my withdrawal a couple days later using the same PayPal account. Before accepting the withdrawal request, I was asked to verify my identity and provide a clear and legible photocopy of my VISA / Mastercard and / or bank statement and a picture identity card or passport. Didn't face any problems with back transactions as well, even considering that it was made during the Christmas time.
Casino expert at casinosters.com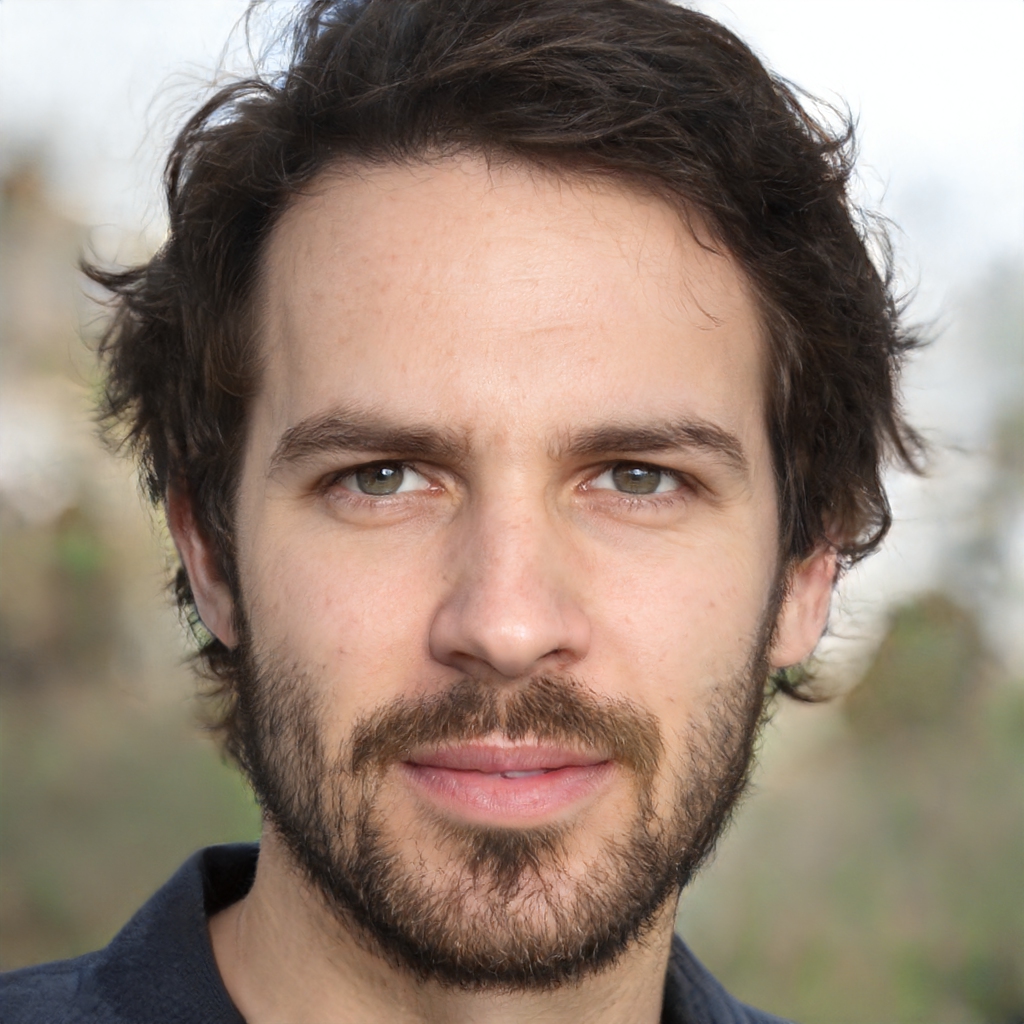 Device optimization
Novibet mobile is perfectly optimised for the screens with any resolution. For fans of total immersion, the casino has developed applications for both android and IOS, fully supporting all the functions of the site.
Expert's comment
I have little to say about the mobile version of Novibet. My IOS app simply would not launch. It'd get stuck on the load screen for me, no matter how much I waited or reinstalled it.
The mobile version is well done. I have not noticed any lags or problems, but nothing special about it. Novibet's interface, although I'm not a very fan of it, looks better on the big screen, in my opinion. I continued to play on my laptop.
Casino expert at casinosters.com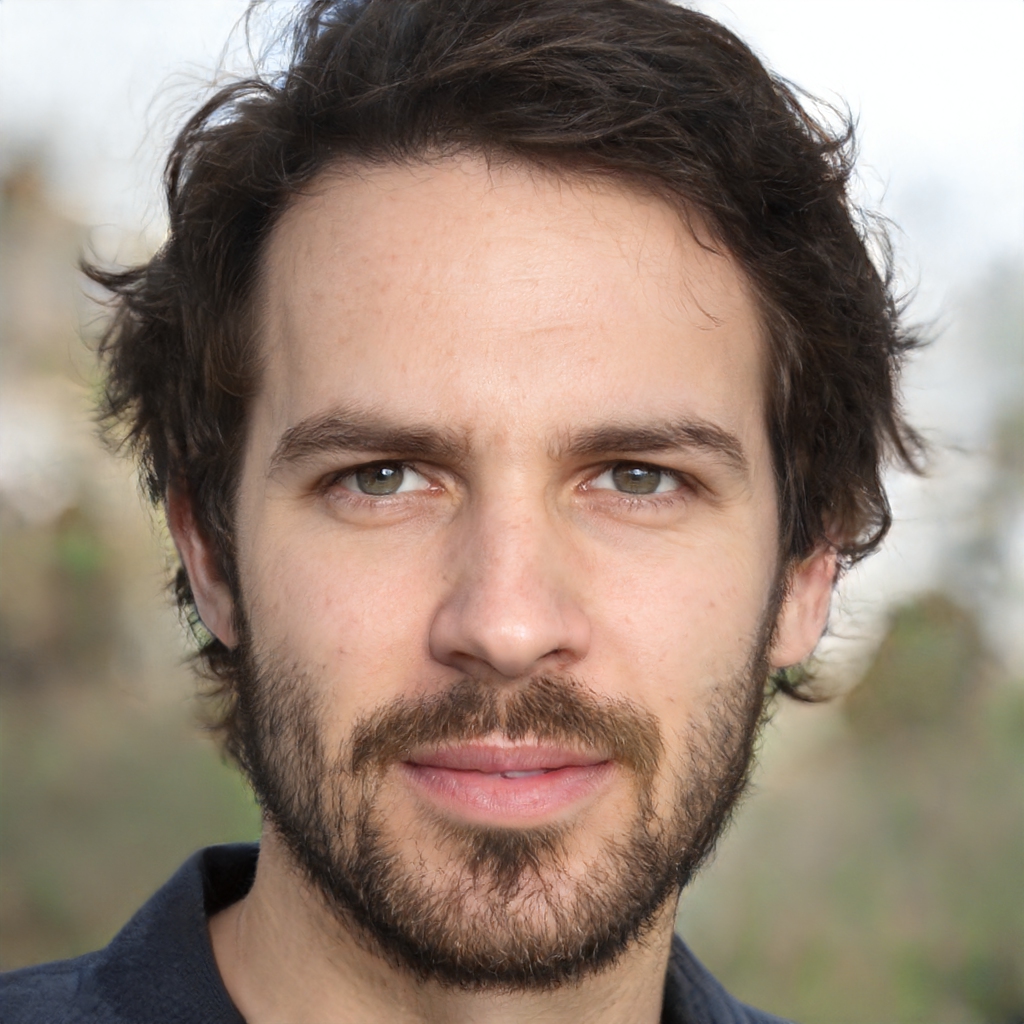 Gaming Experience
Over 3,000 games are available for Novibet users. The casino successfully cooperates with such trusted game providers as: Playtech, Skywind, NetEnd, Red Tiger, PragmaticPlay, Inspired, Play'nGo, Novomatic, Microgaming, Yggdrasil and others.
Even a most picky user can find a game to their liking on Novibet. Slots of all categories, huge progressive jackpots, and live rooms for those who prefer live communication. All this is easily accessible in its pleasant design on Novibet.
Expert's comment
2945 slots and 155 tables games, roulette, and poker rooms. That's what the site says. There is the number of available games next to each category. And I must admit, the number of categories impressed me much more than the number of games themselves. Probably the most detailed categorisation I've seen. Games are divided not just by type (progressive slots, megaways ect), but also by simple topics and content. Here you can play sports games, books, summer games, magic games, and even slots about leprechauns. I am delighted with this approach. It simplifies the search for something new and unusual for already experienced players greatly. Since it was almost Christmas time for me, I got into the Christmas slots category. Sweet Tale of Elves from Evolution Gaming entertained me a lot.
The first thing I noticed launching the game is that each game open in a new tab. Not that I mind, but I still prefer not to overspam my browser. As for the design of the gameplay itself, there is nothing superfluous on the slot page, no ads, or any annoying banners, and nothing prevents you from enjoying the selected game.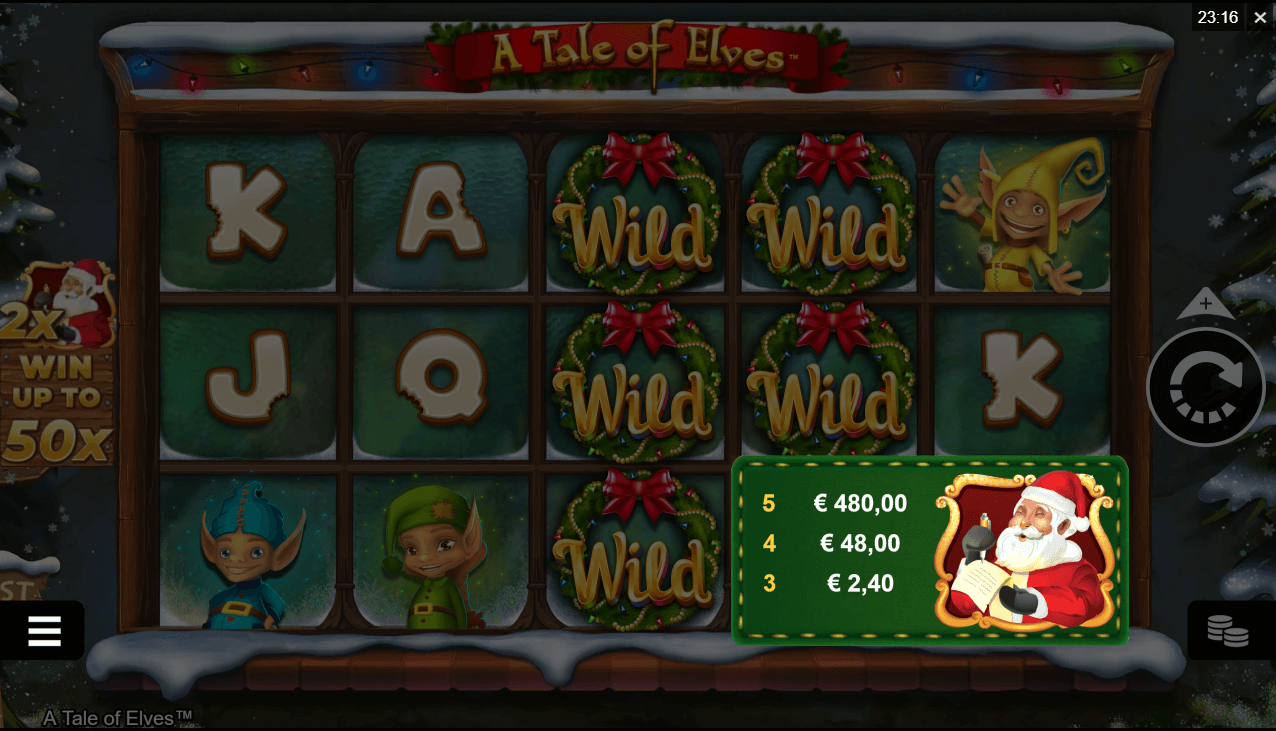 Jackpots on Novibet are impressive. Their total amount, as well as the amounts for individual games, always hangs in the corner of the screen and cannot but attract the eye. I cannot think of another word for £13 million rather than tempting.
The live casino section is slightly better designed than the slots page. Well, at least that's how I felt it. There were many games of roulette, blackjack, baccarat, poker and even a category with different games filled with interesting live rooms like monopoly, craps, various wheels and deal or no deal. At first, I wanted to play some three-card poker, but the room was inactive. As a result, I decided to see what a Football Studio from the different live games section is (not my sort of game, but the mechanics are quite interesting).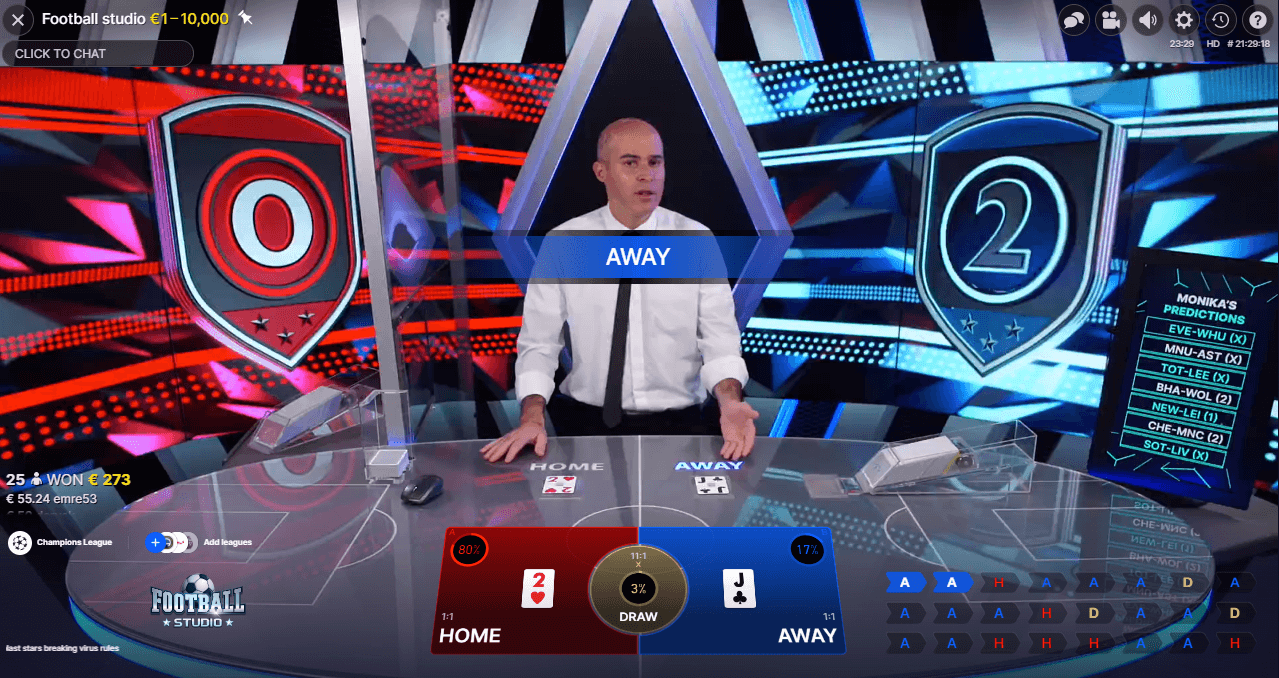 In addition to slots and live games, Novibet has several tabs designed for sports betting (the site was initially famous for it). I will not dwell on this. And so, there is a tab called Noviladies. This is a kind of female casino, although I did not notice much difference between it and the original version, except for a slightly more pinkish design and fewer slots. The categories and slots are the same here, but their amount is about 2 times less. Considering that you log in to regular Novibet and Noviladies with the same account, I see no point of this division at all. On the contrary, it can be seen as some kind of sexism.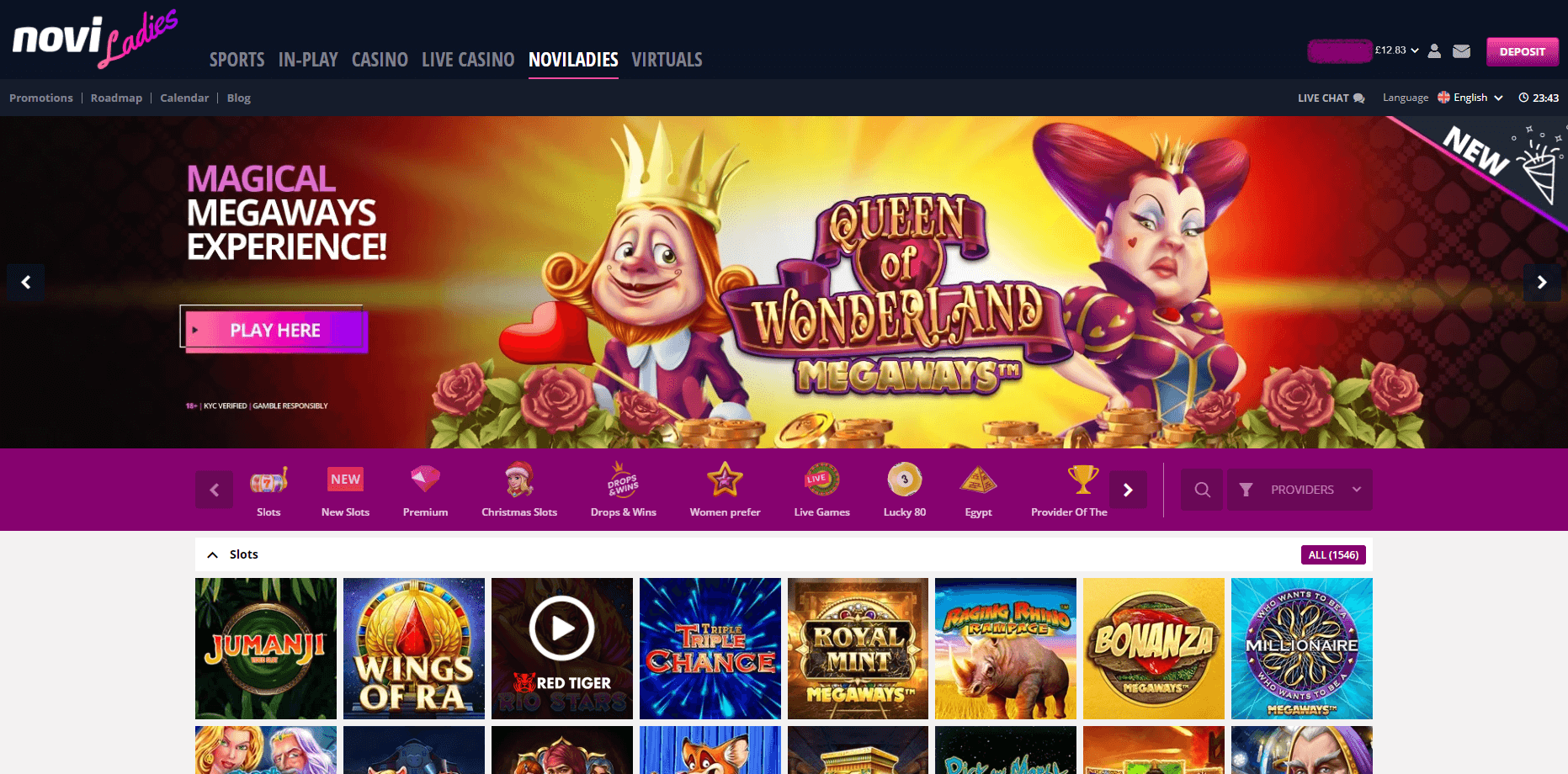 The whole gameplay process on Novibet seemed clear and pleasant to me. Perhaps, there was nothing that would make me say, "GOD, that's good!" here, but there was nothing I had to complain about as well. Stable. Clean. Good.
Casino expert at casinosters.com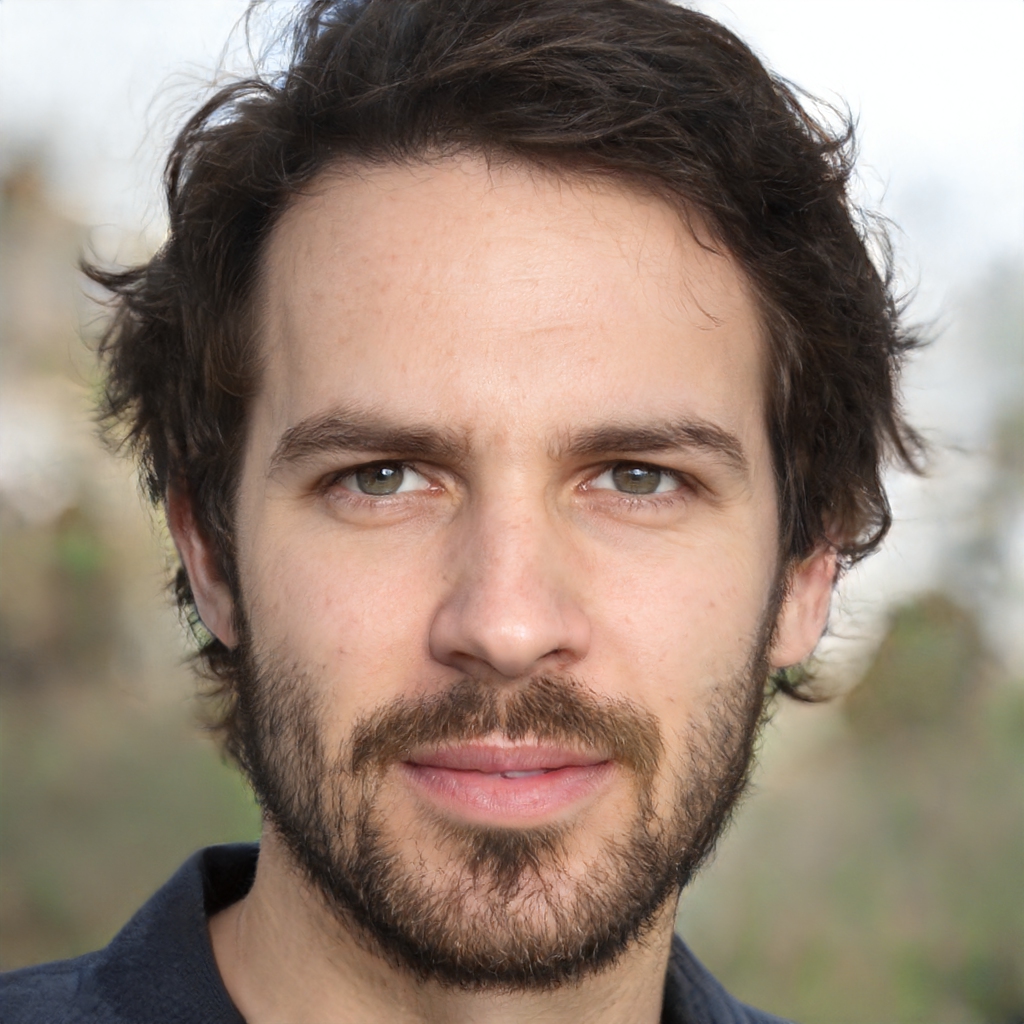 Bonuses
Bonus program at Novibet is versatile and aimed at all users, both new and regular ones. A generous welcome bonus and loyalty program, along with a variety of daily and seasonal offers, will never make you feel that you've been forgotten.
Novibet has developed a special promotion calendar so that you never lack the special treat. New day, new gift! Just go and take it!
Expert's comment
Novibet's welcome bonus is pretty common. There are plenty of those alike on the market. 100% up to £250 with x35 wagering. Probably the most widespread bonus nowadays. I am by no means saying it's bad. Rather the opposite. Better an ordinary but reliable bonus than falling into a pit of unknown terms and conditions.
The local loyalty program didn't seem particularly appealing to me at first. It's called the £500 program. Roughly speaking, for every £100 spent, you are credited with up to 150 credits. When the number of credits reaches a certain number, the specified amount of money is given into your account. The problem is that in order to end up with your £500 you need to collect as much as 92,000 credits, which means that you have to spend about £63,000 (assuming you only play the right games. In some, the number of credits given for £100 is only 50).
The loyalty program is complemented by a monthly VIP program. Its essence is the same as the one described above with the only difference being that you have to collect new credits every month. Talking numbers, you need to accumulate at least 15,000 credits (at least £10,000) per month to receive £50. In general, if you think about it, it's something like 0.5% cashback for those who are ready to invest big.
The last part is a so-called Novibet calendar showing various daily offers. If we take a closer look, we can see that they are quite alike and are another way to motivate players to spend more. Almost all daily bonuses look like "spend £200 and get 20 free spins" or "spend £100 get 5% cashback" or something like that. The reward is different, but the essence is the same. You spend - you get.
Summing up the bonuses, you can clearly see that Novibet is not shy about encouraging those who are willing to spend and invest in it. The site is mainly targeted at large and loyal players who will come back again and again. Very friendly conditions have been created for such players. If you're here just to explore, then it may seem rather stuffy to you.
Casino expert at casinosters.com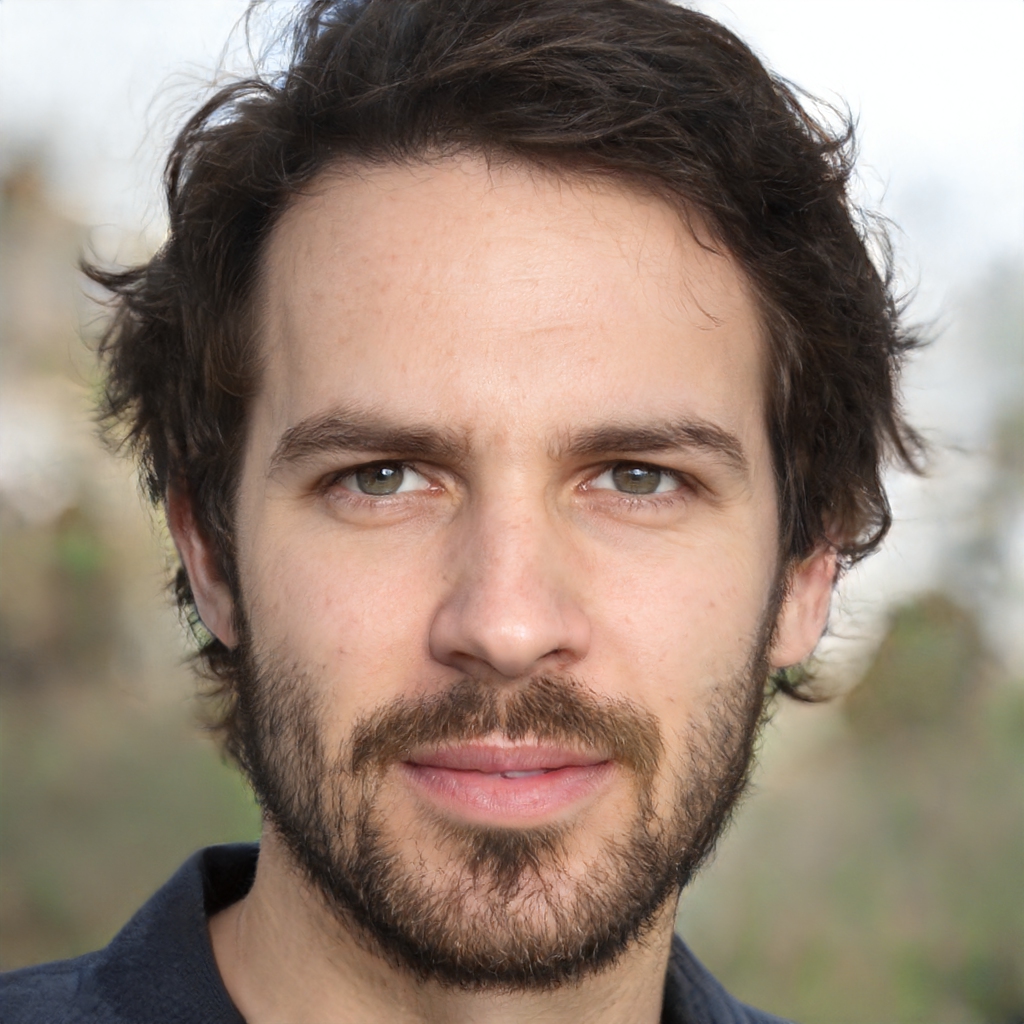 Customer Support
Novibet support team works 24/7 to solve any issues you might face. You can choose any of the methods listed below to get your problem solved in no time:
Live chat
Email
Skype
Messenger
Call back
FAQ section
Expert's comment
I tried two sides of the Novibet support, and the results were just as different. I was impressed that the site has so many options for contacting support that I decided to give it a try and request a call back. I chose the night time for the call on the one hand because I am a night bird, and on the other because I wanted to check how well they would cope during the most non-working hours. The call came at 2:38am as indicated (between 2:00 and 3:00). A guy named Jason was very polite and talked me through all of my questions and problems. He took small pauses to check with someone or something at some points, but in general, he was quick to respond, and our whole conversation was over in less than 9 minutes.
Inspired by this level, I decided to try live chat as well. And then they brought me back to the ground. The fact that I would have to wait for long was made clear right away. "Your current position in the queue is 11," the chat said. It was at exactly 1:15 am the next day from my last contact with the support. I decided to wait. By 1:20, I was number 7. Then, things went faster and at 1:27 am my "assistant" entered the chat. I tried to describe the problem using a new method for the second deposit, but, as it turned out, they were not going to listen. After I asked the question, the chat person kept quiet for a minute or two. And when I said "hello" just to make sure that the chat is still on and I'm not wasting my time (honestly, I didn't want to be rude), the support member just left the chat. Perhaps, I did not describe the problem in great detail from the start, but I certainly did not expect such a reaction. This is the first time I've seen anything like this. I realise that Novibet support must be very busy, but dumping a person like that after 12 minutes of waiting is totally wild.
As a result, my impressions of the support were mixed. I no longer wanted to try to communicate via messenger or Skype, although the site provides such an opportunity.
Casino expert at casinosters.com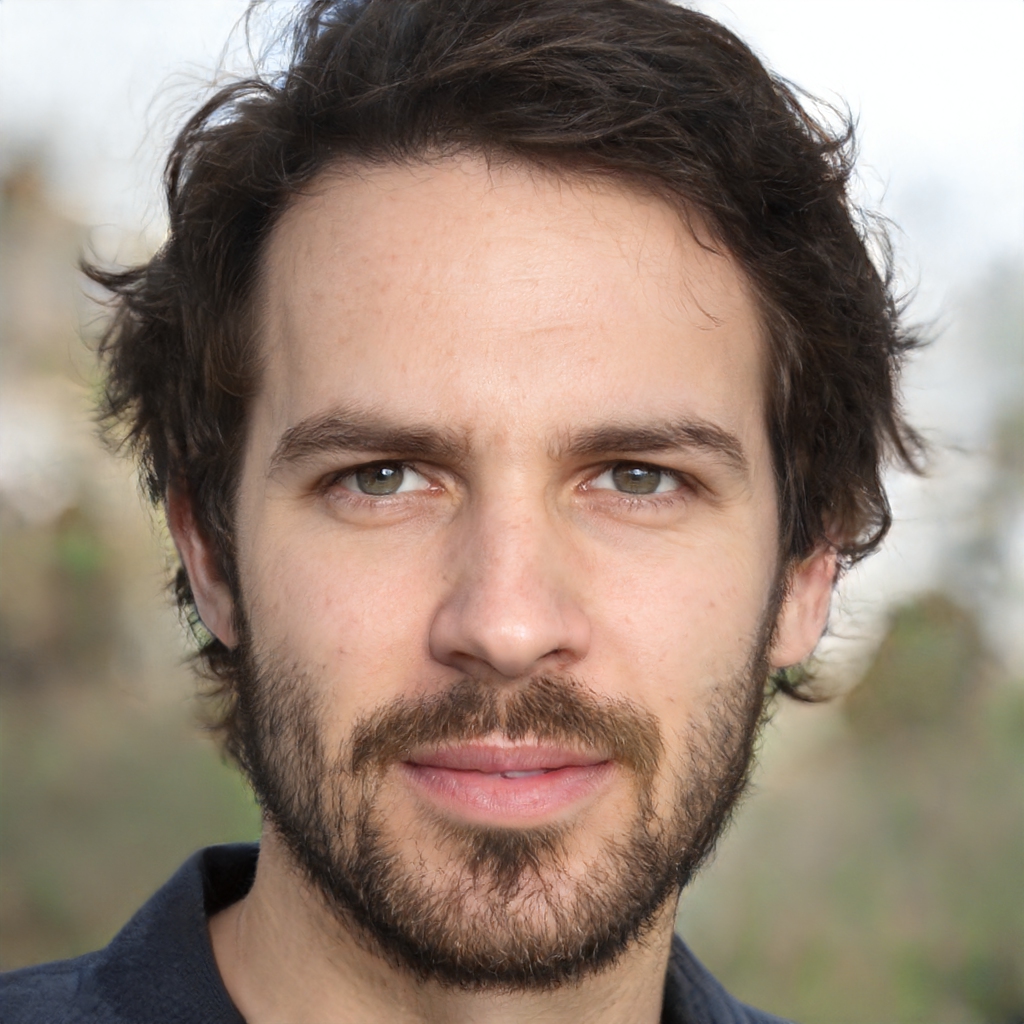 Conclusion
Expert's comment
It is difficult for me to draw an unambiguous conclusion for Novibet. If we discard all the shortcomings and focus on the main thing, games and bonuses, then staying here was pleasant. Nevertheless, the problems described should not exist, especially in such an old casino. For me, Novibet seemed like a classic film like Godfather with Al Pacino (that might be a bit too much. Novibet is clearly far from being the Godfather, but the idea is clear). Certainly, a mature and thoughtful casino classic, and many will come and like it, but personally I prefer something more modern and dynamic.
Casino expert at casinosters.com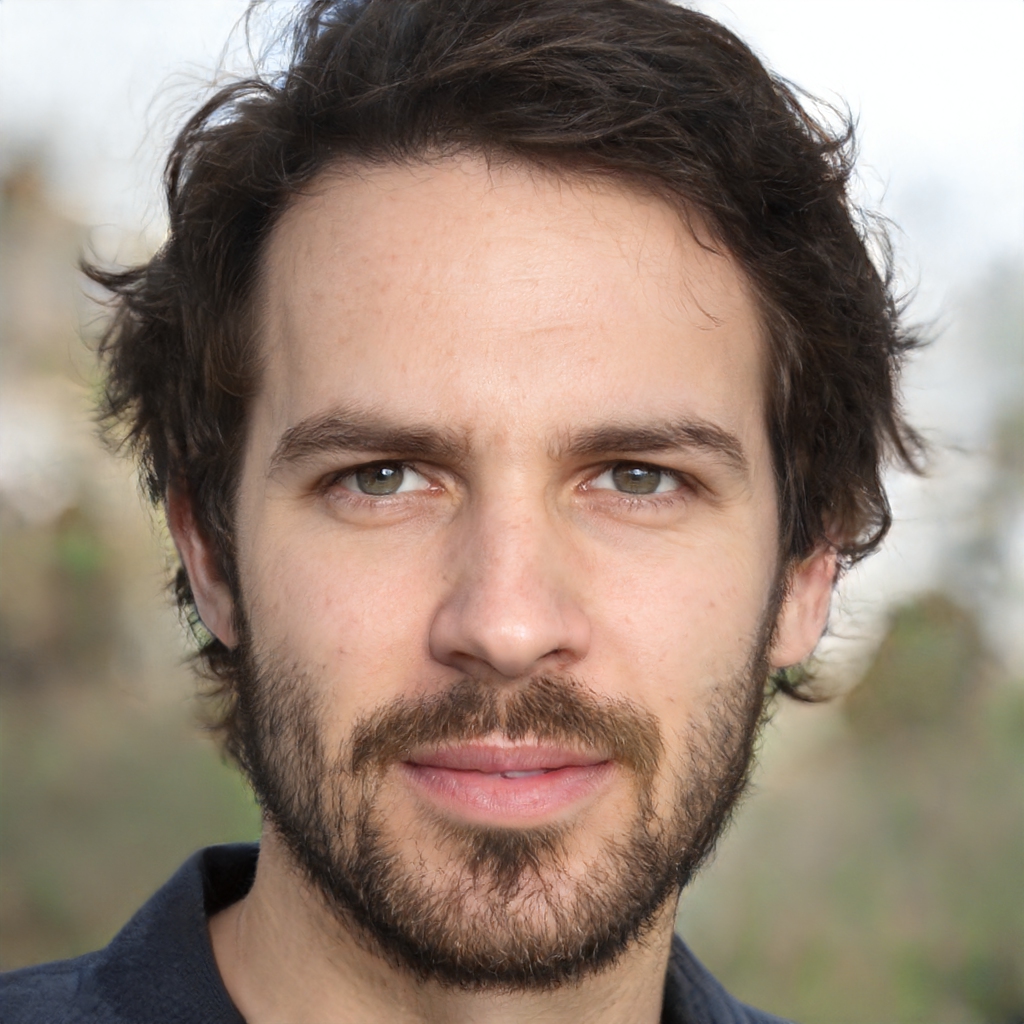 User reviews of Novibet Casino